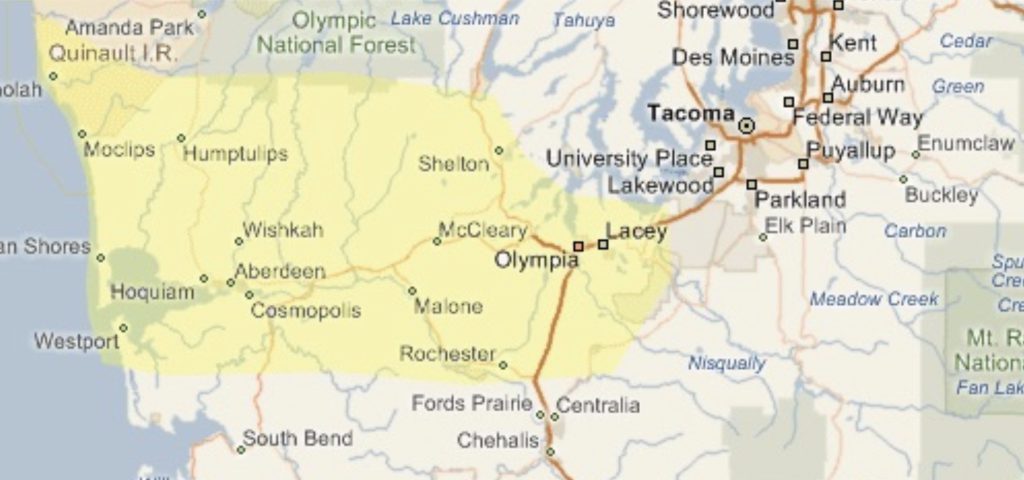 The Barony of Glymm Mere includes the mundanely geographical areas of Thurston County, Grays Harbor County, and southern Mason County in Washington State, which is part of the Western region of the Kingdom of An Tir.
The semi-autonomous Canton of Caladphort, which occupies the western (Grays Harbor) area of Glymm Mere, hosts its own regular Martial practices and Arts and Sciences events and social gatherings to provide more local options for its denizens.
Our neighbors include the Barony of Blatha an Oir to the northeast, the Barony of Dragon's Laire to the northwest and the Shire of Fire Mountain Keep to the south.